Due to the drop in positive tests, we have resumed in-person worship. Please see below for reminders about worship protocols. See
the homepage
for more details.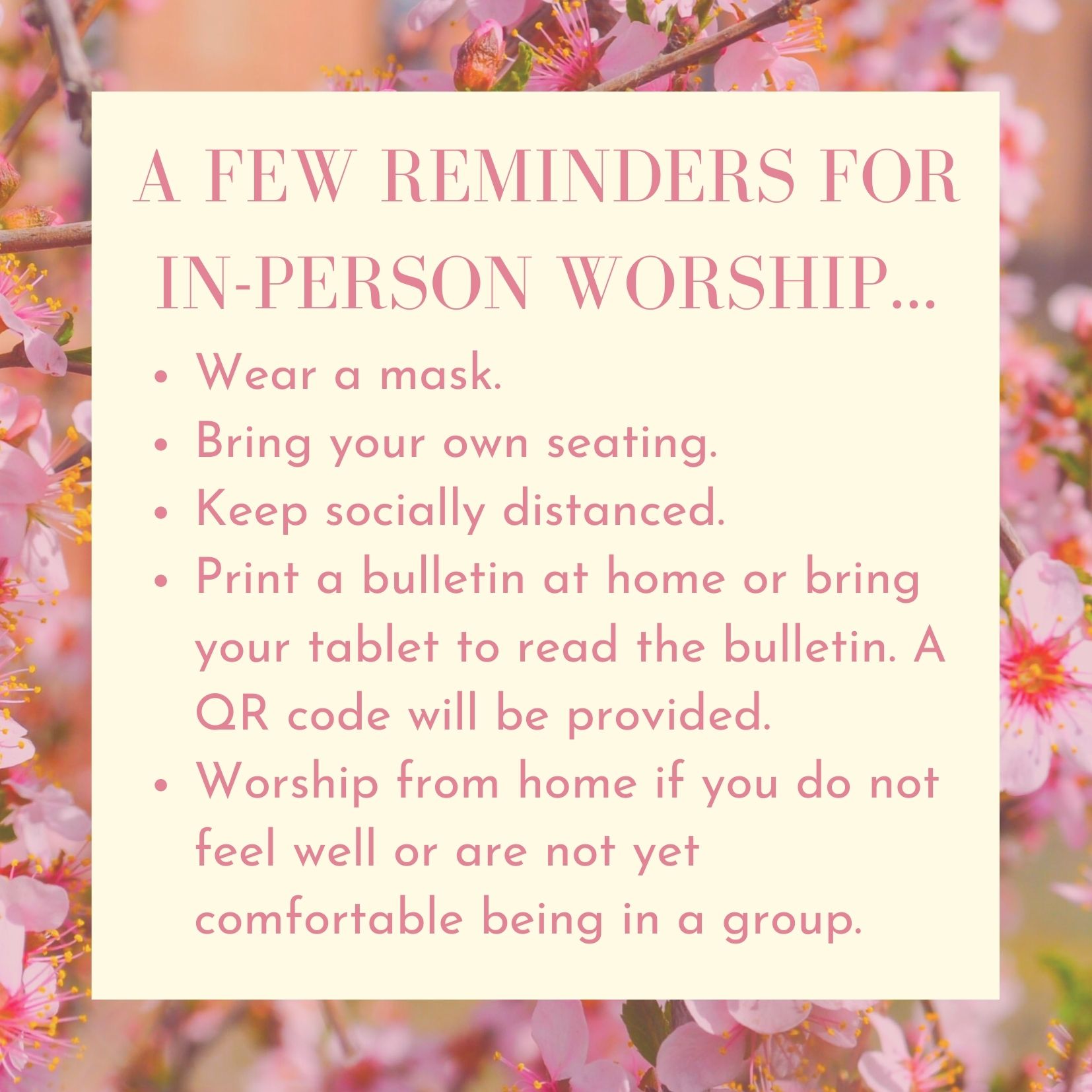 The Grace Gathering Task Force has been hard at work on behalf of our congregation. We closely follow the surrounding areas of Grace for updates and projections as COVID cases are again rising substantially in our area. For our purposes, we have agreed to concentrate on statistical data provided by New Castle County.
In-person worship services have been our most urgent focus and our team has developed the following metric, or guidelines, for decisions now and in the future. Again, these are based on New Castle County Statistics, but are also mirrored by our neighboring states.
• Our team is monitoring the percentage of Covid TESTS that are positive. When that percentage is greater than 5%, we will suspend in-person worship and other indoor meetings/activities held at Grace.
• Resuming in-person worship will be considered once that percentage has dropped BELOW 5% for three successive weeks.
As New Castle County's positive testing is above 5% as of the Task Force's meeting on 11/18/20, we will suspend all in-person worship for at least the next few weeks—we will continue to monitor this percentage weekly. When this rate consistently decreases for three weeks in a row, the task force will reconvene.
Thank you for your support and your prayers! We are all in this together and we will get through this together.